Timeshares offer a cost-effective way to indulge in vacation luxuries and the feel of a second home. Yet, the vast array of these companies can make it challenging to pick the right one.
As an expert in this field, I've delved deep into the industry to evaluate the leading timeshare companies globally, ensuring you make an informed choice. In this article, I'll unveil the top 10 timeshare companies of 2023 and also spotlight the 10 you might want to avoid.
Additionally, I'll guide you through key considerations when selecting a company and share insights on sidestepping fraud. If you're venturing into timeshares for the first time or contemplating a switch, this comprehensive review will be your go-to guide!
Why People Buy Timeshares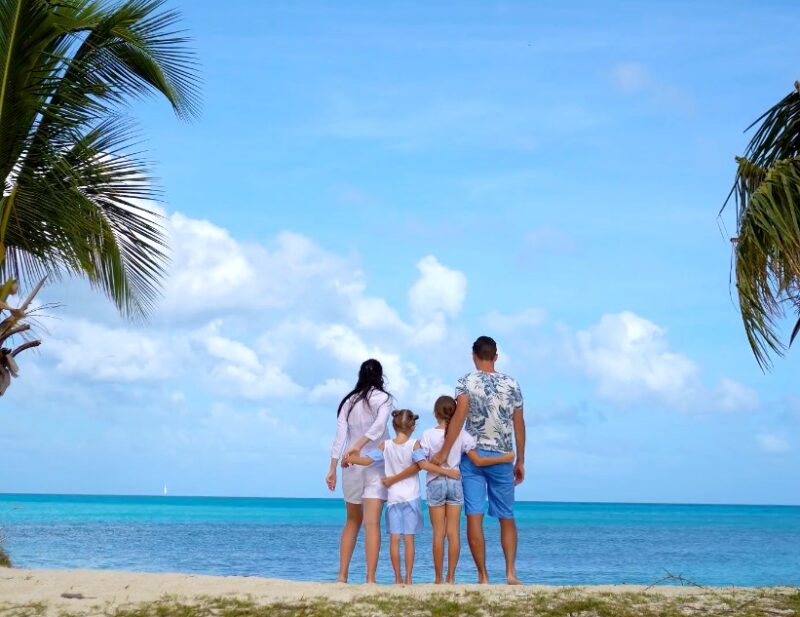 Timeshares have evolved over the years, and the reasons people invest in them have diversified. Here are some reasons why people buy them:
Flexibility and Guaranteed Vacations: Timeshares offer flexibility in terms of when and where you can vacation. This ensures that owners have a guaranteed vacation spot every year.
Cost-Effective in the Long Run: The average cost of a timeshare can be more economical compared to a lifetime of hotel stays. For instance, the average cost of it was $23,940 in 2022, which can be less than cumulative hotel expenses over several decades.
Spacious Accommodations: Timeshare properties often provide larger accommodations than standard hotel rooms. They typically include private bedrooms, fully-equipped kitchens, spacious living areas, and additional amenities.
Vacation Exchange: Owners can trade their weeks or points on vacation exchange platforms, allowing them to explore different destinations around the world.
Loyalty Programs: Many timeshare companies offer loyalty programs that reward owners with discounts, free stays, and other perks.
Perpetual Ownership: Some timeshares can be passed down to future generations, ensuring family vacations for years to come.
Resale Opportunities: While timeshares may not appreciate like traditional real estate, there's a market for reselling them, often at a fraction of the original cost.
The Best Timeshare Companies in the World 2023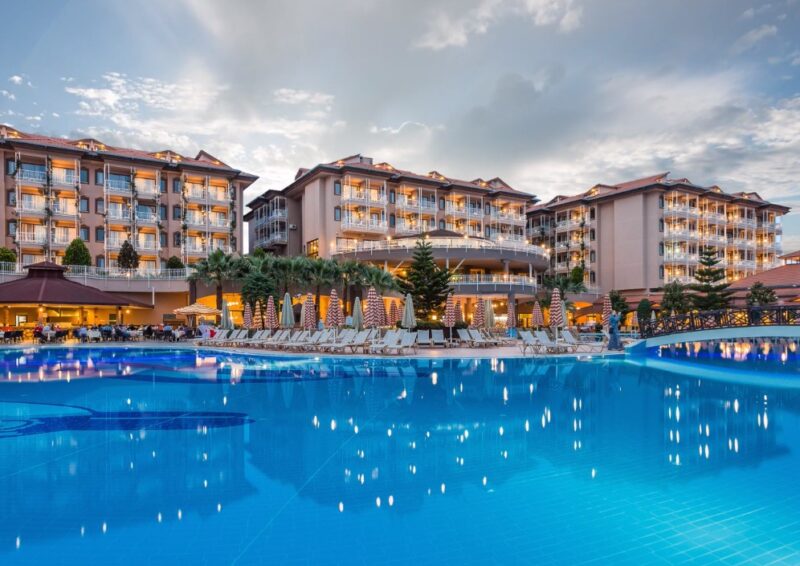 Here's a snapshot of the top 10 timeshare companies this year:
Bluegreen Vacations
Diamond Resorts
Hilton Grand Vacations
Marriott Vacation Club
RCI
Sheraton Vacation Club
Westgate Resorts
Wyndham Destinations
WorldMark by Wyndham
Disney Vacation Club
These companies have been chosen based on:
Reputation: Expert and consumer reviews focusing on quality, customer service, and overall value.
Location: The diversity and number of their resort locations.
Program Flexibility: The adaptability of their timeshare programs, including point exchanges, rentals, and property upgrades.
Price: A comparison of timeshare costs, maintenance fees, and other related expenses.
A Closer Look at the Top Companies
Bluegreen Vacations
Bluegreen Vacations prioritizes guest comfort and offers a unique blend of luxury across 200 resorts in various locations. Each resort reflects its environment, providing a distinct experience.
For example, The Fountains in Orlando offers a theme park-like experience with a massive pool, while Wilderness Club at Big Cedar showcases the beauty of Missouri Ozarks with its Adirondack hunting lodge style. The company constantly enhances the ownership experience by upgrading resorts to add quality, convenience, value, and comfort.
This can involve new furnishings, decor, and the construction of additional suites to meet member demand.
Diamond Resorts
Diamond Resorts has a global presence in the industry, boasting over 400 resorts across 30 countries. They offer a diverse range of timeshare ownership options, ensuring that their members can choose the plan that best fits their vacationing style.
Their extensive exchange network is a testament to their commitment to flexibility, allowing members to experience new destinations with ease.
Hilton Grand Vacations
As a branch of the renowned Hilton Hotels & Resorts, Hilton Grand Vacations carries forward the legacy of luxury and top-tier service. They offer a plethora of timeshare ownership options, ensuring that their members can customize their vacation experiences.
With an expansive exchange network, members have the opportunity to explore various Hilton resorts across the globe.
Marriott Vacation Club
Marriott Vacation Club, a subsidiary of the global hotel giant Marriott International, offers a diverse range of timeshare ownership options. Their vast exchange network ensures that members can enjoy a new experience every time they vacation.
RCI
RCI stands out as the world's leading timeshare exchange company. With a network that spans over 4,000 resorts in more than 100 countries, they offer unparalleled flexibility to their members.
Whether you own timeshare points or weeks, you can exchange them for stays at any resort within the RCI network.
Sheraton Vacation Club
Sheraton Vacation Club, another subsidiary of Marriott International, offers a diverse range of timeshare ownership options. Like its counterparts, it boasts a vast exchange network, ensuring that members can always find a new destination to explore.
Westgate Resorts
Westgate Resorts is synonymous with luxury. With properties in some of the world's most sought-after vacation spots, they promise their members an experience like no other.
Every vacation is guaranteed to be an unforgettable experience with their unwavering dedication to providing the utmost luxury and exceptional service.
Wyndham Destinations
Wyndham Destinations is a behemoth in the timeshare industry. Their extensive portfolio ensures that members are spoilt for choice when planning their vacations. Their point system is especially popular among members for its flexibility.
WorldMark by Wyndham
WorldMark by Wyndham offers a unique vacation ownership plan. Their members cherish the flexibility it offers, allowing them to choose from a diverse range of resorts across different continents.
Disney Vacation Club
Disney Vacation Club is the dream destination for families and Disney lovers. Their properties, located in close proximity to Disney parks, offer themed experiences that are nothing short of magical. Every vacation with Disney Vacation Club promises memories that will last a lifetime.
The Worst Timeshare Companies in the World 2023
Here's a snapshot of the worst 10 timeshare companies this year:
WorldQuest Vacations
Interval International
Freedom Vacations
Travel Impressions
Vacation Ownership Deals
Vacation Express
ResortQuest
Vacation Savers
Vacation Ownership Club
Timeshare Users Group
Criteria for Selection:
Customer Complaints: Companies were reviewed based on customer grievances about high-pressure sales tactics, hidden fees, and unsatisfactory customer service.
Legal Issues: Evaluated based on any legal challenges they faced, such as lawsuits or FTC complaints.
Financial Stability: Companies struggling financially were considered, as they might be more likely to engage in predatory sales practices.
A Closer Look at the Worst Companies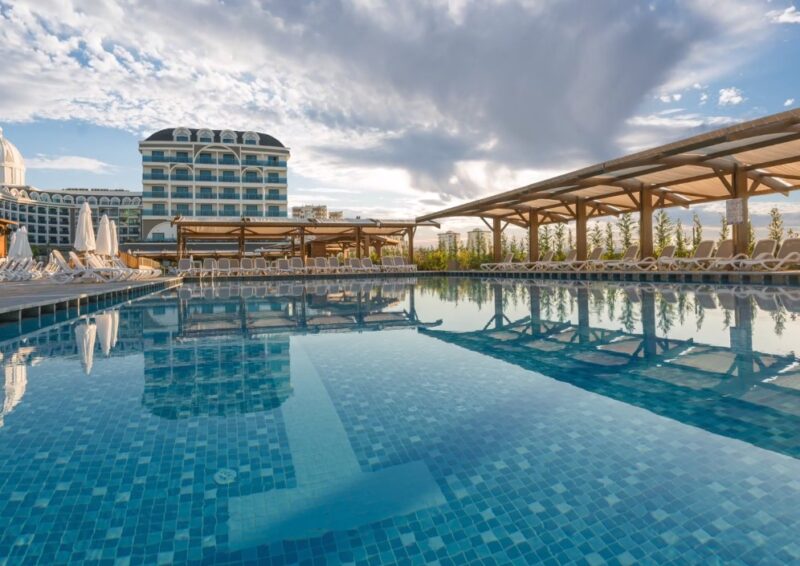 Now, let's examine the companies with the poorest performance.
WorldQuest Vacations
WorldQuest Orlando Resort is a family-friendly vacation retreat located near Disney World. The resort promises to offer the best of Orlando, ensuring that guests can create lasting memories.
With its spacious suites, guests can enjoy the comfort of home while being on vacation. The resort boasts a pool oasis, ensuring that kids have a blast.
However, despite its offerings, the company has faced criticism for its sales tactics and hidden fees, leading to several FTC complaints.
Interval International
Interval International is a timeshare exchange company that allows members to swap their timeshares with other properties in their network. Despite its vast network, the company has been criticized for its customer service and high fees.
There have also been several lawsuits filed against the company.
Freedom Vacations
Freedom Vacations offers timeshare services to its members. However, they have been under scrutiny for their sales tactics, hidden fees, and customer complaints.
The company has also faced several FTC complaints.
Travel Impressions
Travel Impressions provides timeshare services, but they have been criticized for their customer service and high fees. The company has faced several lawsuits due to these issues.
Vacation Ownership Deals
This company deals in timeshare resales. They have been accused of using aggressive sales tactics and not being transparent about their fees.
Several FTC complaints have been filed against them.
Vacation Express
Vacation Express offers timeshare services. They have been criticized for their customer service and high fees, leading to several lawsuits against the company.
ResortQuest
ResortQuest is a timeshare management company. They have faced criticism for their customer service and high fees, which has led to several lawsuits.
Vacation Savers
Vacation Savers deals in timeshare resales. They have been accused of using aggressive sales tactics and hiding fees.
The company has faced several FTC complaints.
Vacation Ownership Club
This timeshare company has faced criticism for its customer service and high fees. They have also been the subject of several lawsuits.
Timeshare Users Group
Timeshare Users Group is a forum that has been accused of being a front for these kind of companies. They have faced complaints about aggressive sales tactics and hidden fees.
What is a Timeshare Trap and How to Avoid It
A timeshare trap refers to situations where individuals find themselves in unfavorable timeshare contracts, often with escalating maintenance fees, inflexible terms, or difficulty in selling or exiting the contract. These traps can arise from aggressive sales tactics, misleading information, or the allure of initial perks without a clear understanding of long-term implications.
How to Avoid Timeshare Traps
Research Before Buying: Before buying, research the company, read reviews, and understand the terms of the contract.
Avoid High-Pressure Sales Tactics: If a deal sounds too good to be true or if you're being pressured to make a quick decision, it's a red flag.
Understand the Resale Market: Know that timeshares typically do not appreciate value, and reselling can be challenging.
Be Wary of Upfront Fees: Some companies might charge upfront fees for services, like selling your timeshare. Ensure you know what you're paying for and that the company is reputable.
Know Your Exit Options: Before purchasing, understand how you can exit the timeshare contract if needed. Some companies offer buy-back programs or exit solutions.
Consult with Professionals: If considering a timeshare, it might be beneficial to consult with legal or real estate professionals familiar with timeshares.
FAQ
How can I determine the best timeshare company for my needs?
Research reviews, consider the locations and properties offered, understand the fee structure, and assess the flexibility of the timeshare system.
Can I resell my timeshare?
Yes, but reselling can be challenging. The resale value is often much lower than the original purchase price.
Are there any hidden fees associated with timeshares?
Some companies might have maintenance fees, membership fees, or other costs not included in the initial purchase price.
How has the timeshare industry evolved in 2023?
The industry has seen changes in terms of digital integration, flexible booking options, and increased focus on customer experience.
What are the alternatives to traditional timeshares?
Alternatives include vacation club memberships, fractional ownership, and vacation home rentals.
Can I exchange my timeshare week for a different location or time?
Many companies offer exchange programs, allowing owners to swap their weeks with other properties or dates.
Closing Thoughts
Timeshares present an enticing opportunity for many to experience the luxuries of vacationing without the full commitment of property ownership. However, with the vast array of options available, selecting the right company can be a daunting task.
Having delved deep into the industry, I've curated a list of the top-performing companies in 2023, as well as those that might not live up to your expectations. This comprehensive review is designed to guide both first-time buyers and those considering a switch in their commitments. In the ever-evolving world of timeshares, staying informed is key.
Whether you're looking to dive into the world of timeshare ownership or simply want to ensure you're getting the best value from your current arrangement, this guide aims to provide clarity in your decision-making process. Remember, a timeshare is not just a financial commitment; it's a commitment to your future vacations.
Choose wisely!